this post contains affiliate links for products I own and love. I may receive a small commission, at no extra costs to you, should you wish to purchase through these links.
Besides feeling nauseous, back pain, leg cramps, and bloated all day long, being pregnant is a wonderful thing. We are nurturing a new life in us so we want to ensure that everything we eat and use causes no harm to our precious one. When I first got pregnant, I did tons of research on safe skin care product and checked every product I possess on EWG for safety. Much to my surprise, many of my brand named skincare were loaded with potentially harmful chemicals for pregnancy use.  Please refer to my post on morning pregnancy skincare where I talked about harmful chemicals commonly found in skincare products. I had to revamp my skincare regime so I can go to bed knowing the products I put on my skin is safe for my baby. Here are the amazing skincare products I used and recommend to every pregnant mama!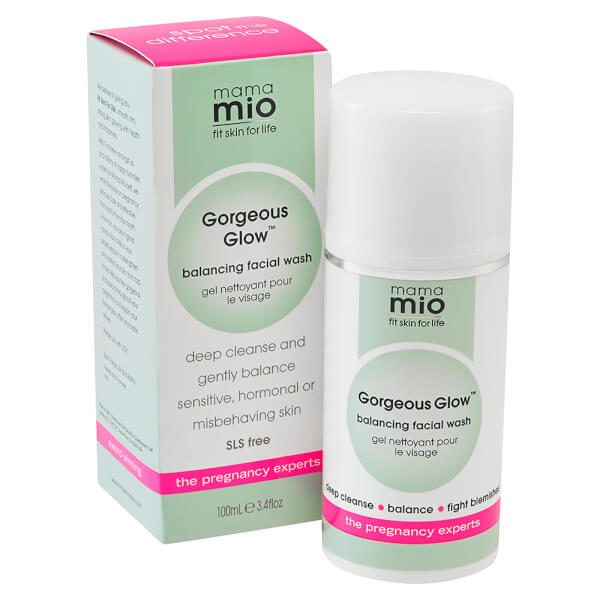 This facial wash contains natural and effective radiance-boosting ingredients (tea tree oil and green tea leaf extract) to combat that pregnancy dullness. The natural, coconut-derived cleaning agents are just as effective as the harsh Sodium Lauryl Sulphate found in many cleansers in getting dirt and make-up off. It smells lovely as well. Click here to discover more amazing pregnancy safe products by Mama Mio. Did I mention FREE delivery and a FREE GIFT with every order?!
 I stopped using scrubs to exfoliate my face a long time ago because they really dry out my sensitive skin. So, I switch over to using chemical peels twice a week for a deep clean. Chemical peels may sound scary if you never heard of them but essentially, they are masks with active ingredients for sloughing off dead skin cells. Unlike exfoliators that use grains to physically buff off dead skin cells, when used correctly, chemical peels are less abrasive.This patented Green Apple peel from Juice Beauty is organic and pregnancy approved. Since I have very dry and sensitive skin, using this peel twice a week gave me softer and brighter complexion!

Apple Cider Vinegar (ACV) is touted for its many benefits for the skin such as balancing the skin's PH (so your skin can breath comfortably between oily and dry), lightens sun spots, improves acne scars, dissolves dead skin cells and more. To make this natural toner, add 1 part of ACV to 3 parts of the distilled water in a container. Shake well before use. Apply this toner with a cotton ball or pad to your cleansed face. I highly recommend the Braggs organic apple cider vinegar because it contains the 'mother' which is the essence of cider vinegar. Shortly after I started using the toner I have seen a drastic improvement in my skin's dullness.
100% pure is known for its, you guessed it – 100% pure ingredients! Unlike some other natural brands that have weird consistencies, I mean, either chalky, lumpy, greasy, or just straight up smelly, 100% pure skincare goes on smooth, are easily absorbed, and unscented. This acai berry version of the eye cream is perfect for preggos because acai berry is packed with antioxidants and omegas fatty acids (the good fats necessary for brain development). After I have my baby, I switched over to the coffee bean version of the eye cream because I needed it for my dark circles from being a mom.💪
Jojoba oil offers a long list of benefits such as hydration for skin and hair, anti-aging, prevents acne, soothes sunburn, heals wounds, and much more. Since its similarity to the chemical structures of natural oils found in skin and hair, jojoba oil is immediately absorbed without leaving a greasy residue. Best of all, it is fairly inexpensive compared to argan oil or marula oil often found in name brand skin care. Due to hormonal fluctuations, our pregnancy skins tend to attract visits from acne. Joboa oil is amazing in acne prevention and treatment while leaving the skin smooth and hydrated. This truly well-rounded oil seems to respond best to all skin types from dry to sensitive to oily or acne-prone. Also, you want to make sure that the oil is 100% pure jojoba oil and there aren't any additives that may irritate your skin.
A lesser-known superfood skincare ingredient is sea buckthorn. This rising star is loaded with omega oils (the good fats essential for healthier complexion and brain development). This truly remarkable ingredient is a must have for safe pregnancy skin care. I had fallen in love with the Seabuck Wonders facial cream, down to my 5th tube, because it's super hydrating without the greasiness. It is light enough for the day and moisturizing enough for the night. I also love that there is a subtle orange fragrance (from its essential orange oil). Best of all, it is fairly inexpensive.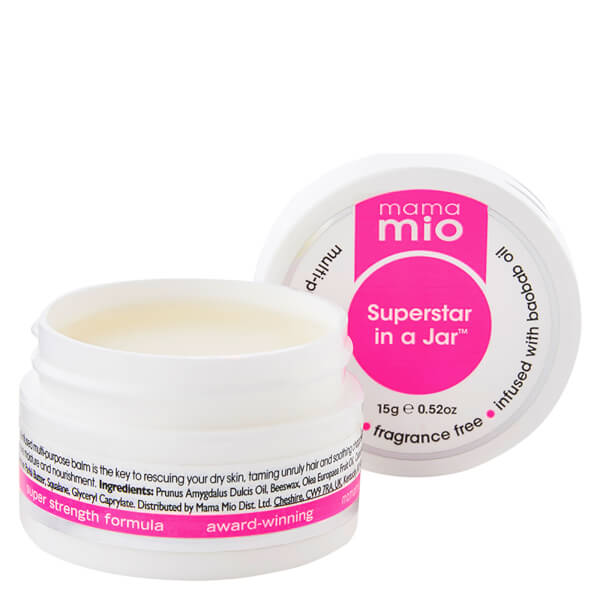 I have the entire Mama Mio skin care line and this superstar in a jar deserves a crown. First of all, Mama Mio is a natural and safe skin care line developed just for mamas. Second, the jar is jam-packed with baobab fruit oil which contains more antioxidants than any other fruit on earth. Last but not least, this compact jar can be used on dry spots, cuticles, split ends and more. I mainly use it for my dry lips and eczema. As this jar is quite compact, I carry it in my purse where ever I go!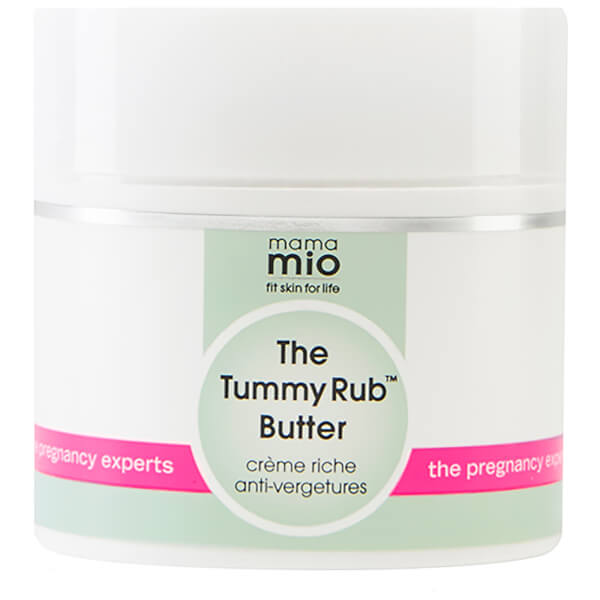 I received a free sample of this tummy butter from Mama Mio and I instantly fell in love with it. I immediately stopped what I was using (Palmers Cocoa Tummy Butter) and got myself a full sized jar. This luxury butter is packed with a blend of organic oils, including avocado, rosehip, argan and sweet almond to contribute towards increasing elasticity and helping the tummy stretch correctly. I used this tummy butter along with the Mama Mio Omega Body Lotion during my entire pregnancy and I had ZERO STRETCH MARKS!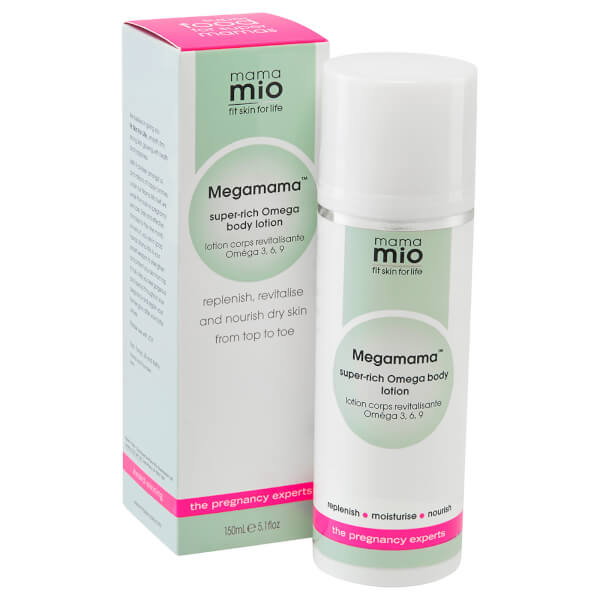 If there is one item I absolutely must have during my pregnancy, I'd say it's this body lotion. When I first got pregnant, I was using the Palmers tummy butter and body lotion since it's most of my mommy friends use. I have extremely dry, flaky skin with occasional eczema flare-ups so I was pretty concerned that I'll get stretch marks as my skin expands during pregnancy. The lotion I was using didn't meet my expectations because I constantly felt itchy and dry even though I slather them on like every 6 hours. Then, I discovered the Megamama Omega Body Lotion and it totally changed my life. This lotion felt very luxurious, creamy, hydrating, but not greasy. It's infused with a blend of organic omega oils (good fat for brain development) and antioxidants safe for preggos. I only had to apply it once after shower and I never felt itchy or dry the entire day! Also, the smell is divine! The only downside about this lotion is that it comes in a pump. It was difficult to get to the last of it if it had been in a tube. But anyways, I love this lotion so much I continue to use it postpartum!
So here it is! Please head over to My Pregnancy Safe Morning Skincare Regimen to see the skincare must-haves for the morning.